Manufacturers continue to experience a labor shortage. After losing roughly 1.4 million jobs at the onset of the pandemic, the industry has struggled to hire entry level and skilled workers alike.
According to the US Chamber of Commerce, manufacturing has a rate of about 45% unfilled job openings – more than unemployed workers with experience in their respective industry. They state that even if every unemployed person with experience in the durable goods manufacturing industry were employed, the industry would only fill half of the vacant jobs.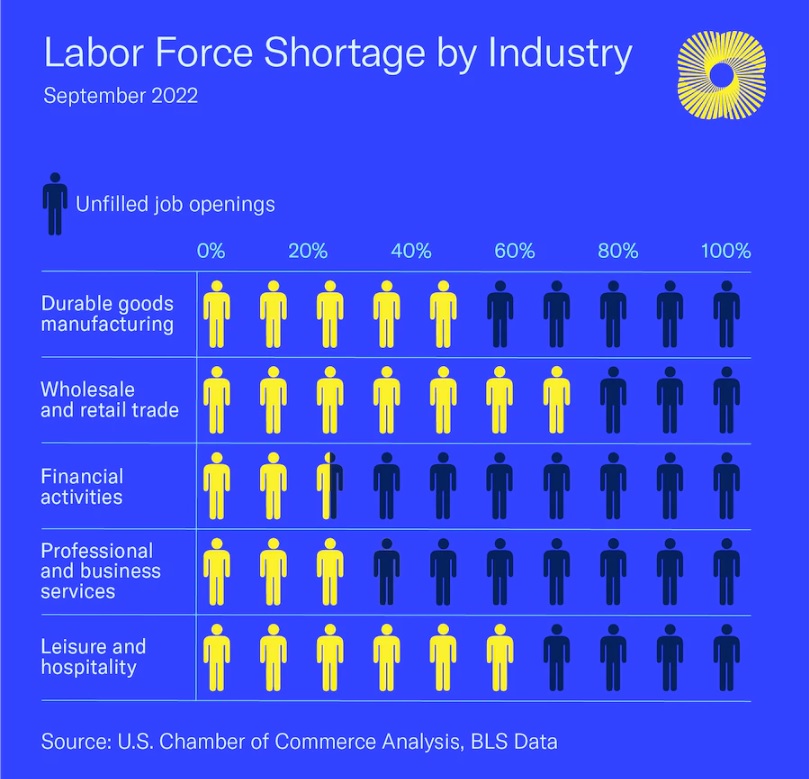 Ask yourself these questions:
What are you doing to expand your labor pool and retain valuable employees?
Are you working to invest in the health, safety and wellbeing of your employees?
Today, current and prospective employees want to work at a company that values their contribution and well-being. Your reputation as an employer hinges on more than the salaries and benefits offered. Looking out for employee health and safety, especially in the manufacturing industry, is critical to attracting top talent and reducing employee turnover. It also provides your company's clients, stakeholders and financial partners confidence in your business.
Using an ergonomic lift assist solution designed by 3arm improves the health and safety of operators in the manufacturing space by removing the weight of tools and parts. They are ideal for repair of heavy equipment, assembly work and CNC machining among many other applications. 3arm's tool-holders also safely absorb substantial torque and reaction forces during operation, preventing possible injuries.
>> Read about the role of ergonomics in attracting and retaining manufacturing employees
The importance of creating a safe working environment for employees
How 3arm can help you expand your labor pool and retain employees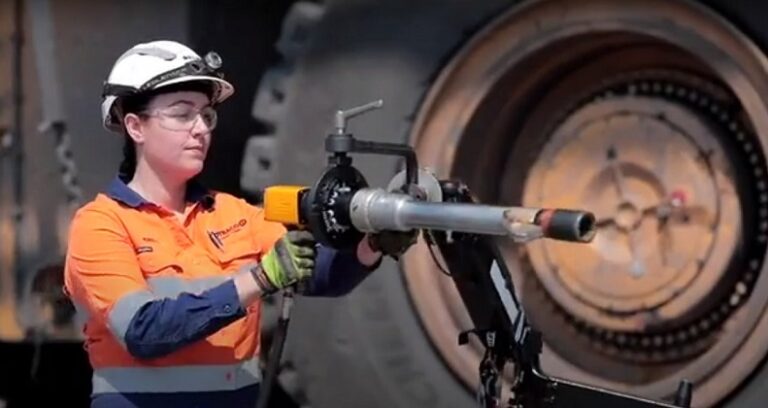 Retaining skilled employees is critical to manufacturers in ordinary times, but when facing a labor shortage, it is exponentially important. Implementing health and safety solutions like 3arm ergonomic assistance will not only help retain valuable employees but keep them able to do their job longer.
So how do you expand your labor pool? By providing the ability to include populations you've never been able to consider due to physical limitations. Using a 3arm lift assist solution allows companies to consider a wider pool of applicants and employ more equitable hiring practices. 
Engage a more diverse workforce with ergonomic technology
Using a 3arm lift assist solution, such as tool-holders and pick-and-place devices, allows companies to search a larger and more diverse labor pool because they are no longer limited by the physical strength of the individual. Having more candidates to choose from increases a company's hiring rate and overall diversity – something that can benefit most organizations from many perspectives.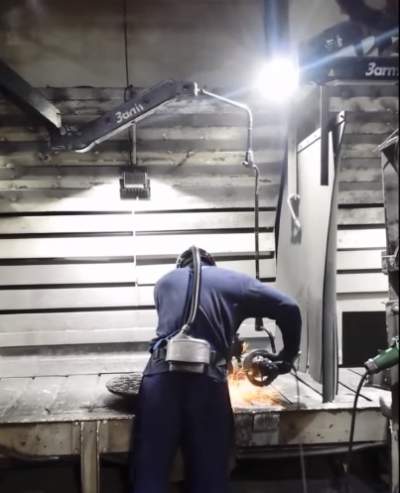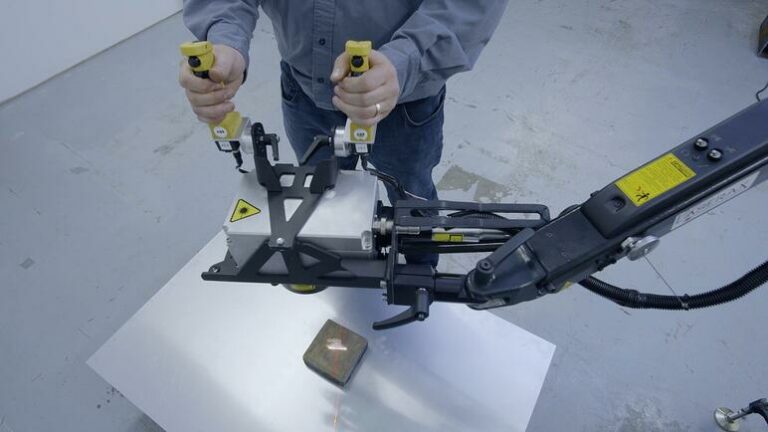 For example, many companies are asking retirees to return to their professions. The extensive experience they gained on-the-job is invaluable and can be passed on to new employees.  A survey done by ResumeBuilder.com found that labor shortages are driving a demand for retirees and share these results:
20% of retirees say past employers have asked them to return because of the labor shortage
34% of retirees have considered going back to work because of job opportunities available in the current labor shortage
40% of employees aged 54+ have considered switching jobs because of new opportunities in the job market
Lightening the load with 3arm's zero-gravity operation and balanced torque reaction for assembly or CNC tasks open these positions to workers who may no longer have the strength for the tasks or are concerned about long-term injuries.
>> Read about the benefits of 3arm ergonomic lift assist devices for assembly line tasks
 Increase capability to use on-demand labor
Having a 3arm tool-holder on an assembly line or a 3arm pick-and-place Manipulator on a CNC station can set up companies for on-demand labor. The 3arm tool-holders can be designed to do assembly tasks in movements that are locked in position during operation, allowing on-demand labor to quickly step into these roles and help increase accuracy, productivity and safety. Since a 3arm lift assist device improves the reach and mobility of its operators and reduces the risks of injuries and accidents, worker injury claims from on-demand employees will be reduced as well.