Lighten the Load for Heavy-Duty Vehicle Maintenance Teams with 3arm 
Who are some of the most vital workers supporting our nation's infrastructure?
Heavy-duty vehicle technicians.
Think about it – heavy-duty vehicles are the backbone of many industries critical to our nation's economy and growth, such as:
Mining
Construction
Agriculture
Forestry
Transportation
Heavy-duty vehicles such as dump trucks, front loaders, backhoe loaders, motor graters, telehandlers, tractors, balers, combines and off-highway trucks play a vital role in these industries and need tire service and repair to keep projects going.
Heavy vehicle and mobile equipment service technicians maintain and repair vehicles used in construction, farming, rail transportation and other industries. For example, maintaining vehicles is key in the mining industry which supplies the precious metals used in almost every electrical device. Servicing construction and agricultural equipment is vital to housing and feeding our families.
Heavy-duty vehicle service technicians have a difficult job and a weighty responsibility, literally and figuratively. It's difficult to lift a heavy impact tool ranging from 22 to 60 pounds, change out tires or tighten bolts for hours. This repetitive strain on arms, shoulders and backs can cause short-term and long-term injuries.
See how this 3arm mining solution for Bridgestone-Otraco makes wielding heavy impact tools much easier:
Fleet Vehicle Maintenance Injuries
The Bureau of Labor and Statistics (BLS) reports that heavy-duty vehicle and diesel service technicians often lift heavy parts and tools and work in uncomfortable positions. These conditions lead to sprains and muscle tears, repetitive motion and musculoskeletal disorders, and accidents due to operator fatigue.
BLS research also shows that farm equipment service technicians have one of the highest rates of injuries and illnesses of all occupations. Farm equipment mechanics and service techs frequently work with heavy parts and tools, which can lead to common workplace injuries, such as:
Sprains and strains
Cuts and lacerations
Fractures
The most common causes of these injuries are:
Over-exertion
Repetitive motion
Struck, cut or caught by equipment
Investing in an ergonomic lift assist device that bears the weight and torque reaction of the tools and prevents repetitive motion injuries, like the Series 7 arm by 3arm America, can keep technicians much healthier in the long term.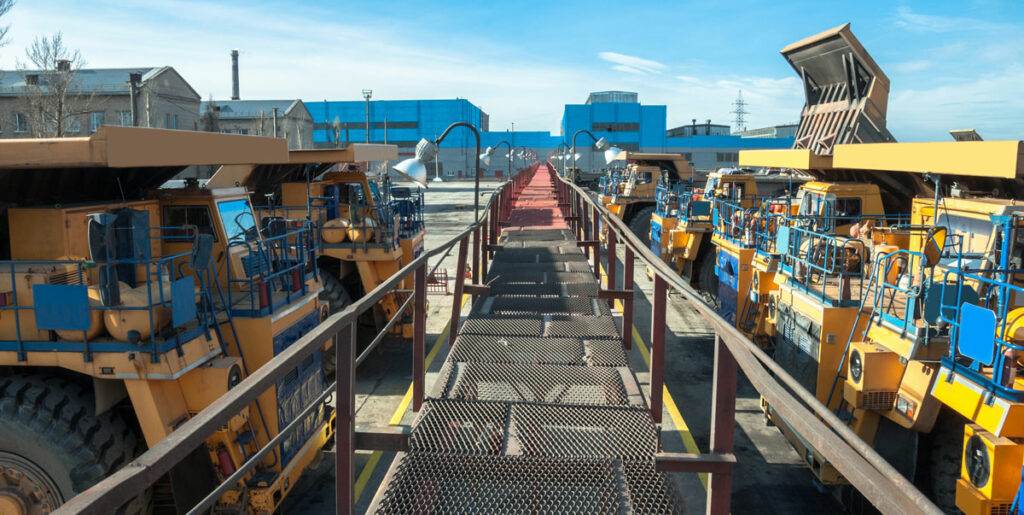 Cost of Workplace Injuries in Fleet Maintenance
Injuries on the job can be very costly for businesses and their employees. For example, one repetitive motion injury, such as carpal tunnel, can cost a company over $65,000 in direct costs and over $1,000,000 in indirect costs. In addition, this injury is common for farm equipment service technicians, as 44% of respondents to a BLS survey said they spent more than half their time doing repetitive motion tasks.
In the past year, the number of injuries in the transportation sector went up. In 2021, days-away-from-work (DAFW) cases increased by 23.0 percent, and the number of days-of-job-transfer-or-restriction (DJTR) cases in the construction sector increased by 10.4 percent.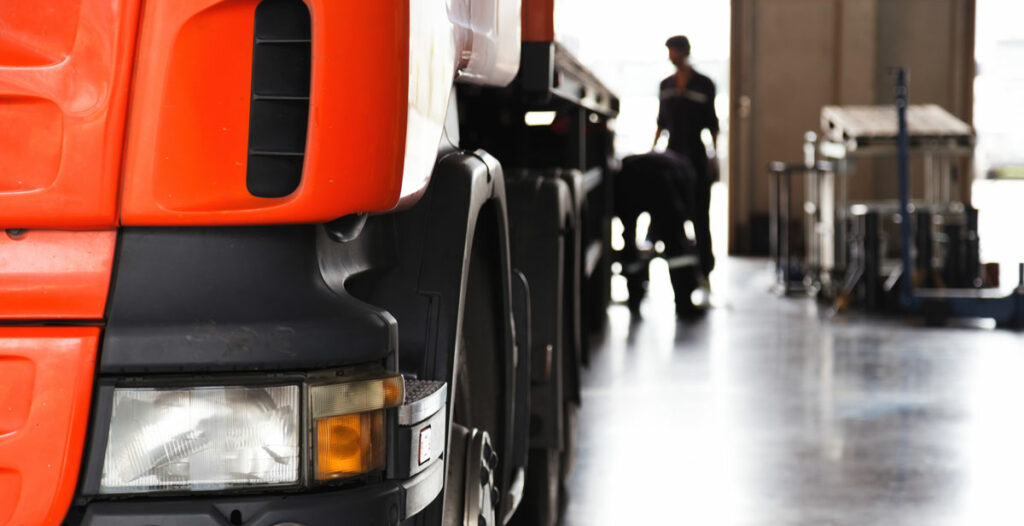 Performing maintenance tasks with heavy tools and in awkward positions without ergonomic aid has many negative ramifications resulting in increased operating costs:
Reduced safety: Fatigue can result in accidents and injuries to employees. Inattention to tool placement or misplacement of tools can result in accidents and damage to expensive tools.
Long-term injuries: Technicians can incur injuries from repetitive motion and the associated torque from tools like pneumatic impact wrenches.
Employee turnover: Retention is more difficult if employees are not protected from injuries and safety issues. Potential new hires are increasingly concerned about their long-term health. Gen Z and millennials want an employer who cares about their well-being.  
Team morale: A team that is fatigued and prone to injury is not productive. The assistance of 3arm can lift morale, providing a quick boost to safety, health, productivity and job satisfaction.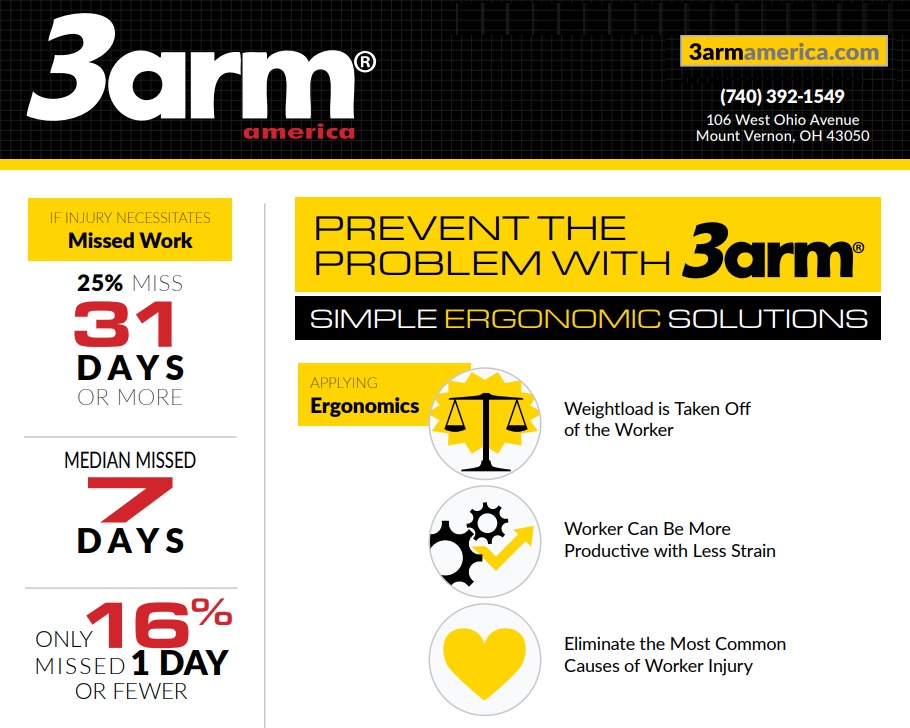 Retain and Attract a Wider Pool of Applicants with 3arm Technology
Retaining an employee is usually more cost-effective than hiring and training a new one. Employees who work on repetitive and labor-intensive tasks are particularly susceptible to burnout. Using a 3arm lift assist solution shows employees their company values them and provides them additional opportunities for career growth.
The job market for technicians is growing faster than the average for all occupations. For example, the BLS Occupational Outlook Handbook states that the employment of heavy vehicle and mobile equipment service technicians is projected to grow 8 percent from 2021 to 2031. And since there will be more need for technicians, expanding and supporting your labor pool with a 3arm ergonomic lift assist solution is becoming a necessity – not a luxury.
The 3arm Series 7 heavy-duty arm is designed to improve the health and safety of technicians by removing the weight of the heaviest tools with the highest torque reactions. This allows companies to select a group of applicants they've never been able to consider due to physical limitations and employ more equitable hiring practices.
Be ready for the upsurge in your business and protect these vital workers by investing in 3arm ergonomic solutions. Make every member of your team capable of doing heavy-duty vehicle maintenance efficiently and without injury.