Aside from blizzards, fog and icy roads, nothing worries a truck driver more than the possibility of a wheel-off incident.
A semi or dump truck that experiences a wheel-off while traveling at 55+ mph can be catastrophic. The 200-pound wheel turns into a wayward missile with enough energy to destroy any other vehicle on the road. You can see the damaging consequences in this video by Michelin Tires and the Tire Industry Association.
That's just one of the reasons why a skilled, well-trained and healthy fleet maintenance team is so important.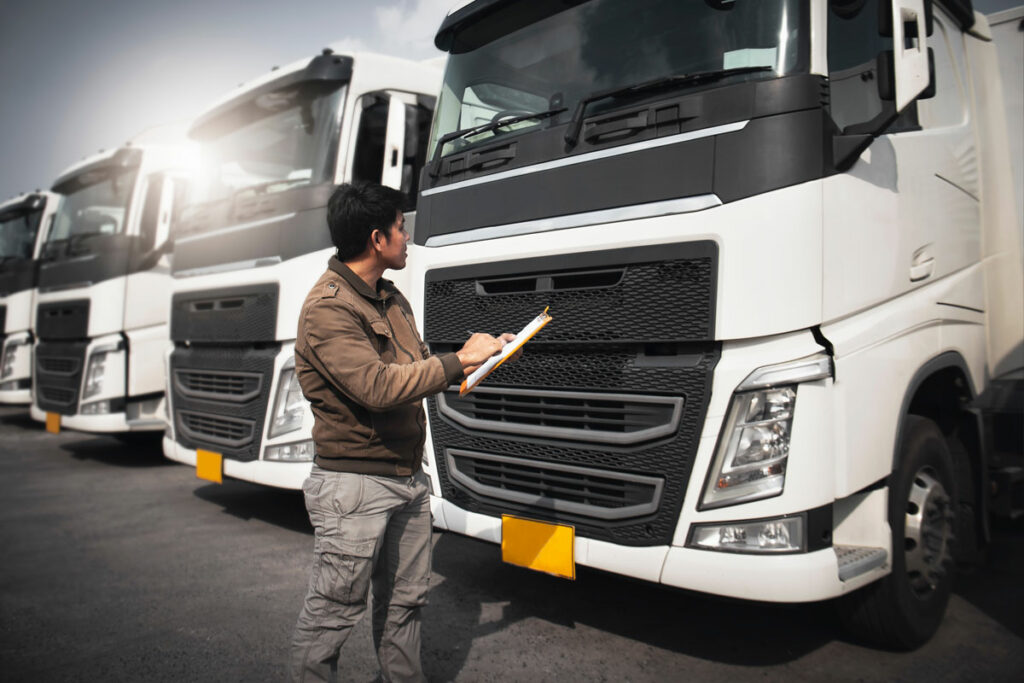 OSHA requires training for all technicians who service truck tires and wheels, including wheel replacement or repair. Tire safety starts with trained technicians who operate in an environment that ensures their health and safety.  
And while organizations like the Tire Industry Association offer the necessary technician training for commercial tires and more, it's up to fleet managers to implement programs and technologies that keep their employees safe and healthy.
Ergonomic tool-holders, like the Series 4 by 3arm America which can absorb up to 220 ft lbs of torque, is ideal for use in fleet maintenance for trucking and bus and vehicle rental fleets to help keep employees healthier by creating a safer process for removing and replacing tires.
The Importance of Fleet Maintenance Safety Management
Talk to any fleet maintenance manager and you'll hear about their shortage of skilled technicians. Many in the industry have retired or are about to retire. Replacements are hard to find because recruiting the younger generation for this career is challenging.
A report on the State of Heavy-Duty Repair by Fullbay, TMC and MOTOR found that only 5% of technicians are 24 years old or younger. In fact, over half (54%) are over 35, with those 55+ making up 9% of those still working.
And while diesel repair is still male-dominated, the study found that women are catching up, with 15% making up the technician workforce. In addition, about 20% of the shops reported 13 – 20 technicians working for them.
To retain and recruit employees, fleet maintenance managers need to take extra measures to protect valuable employees by relieving their tool's weight and torque reaction and keeping employees injury-free.
The Washington State Department of Labor & Industries developed a research project to reduce the rate of injuries in the trucking industry. Their Trucking Injury Reduction Emphasis (TIRES) initiative found that trucking has some of the highest workers' compensation claims rates and costs in their state. Therefore, their goal was to improve workers' compensation rates by decreasing the number of work-related injuries in trucking.
They found that the most common and costly injury types in the trucking industry are:
Slips, trips and falls
Strains and sprains (Musculoskeletal disorders)
Getting struck by or against an object
Motor vehicle collisions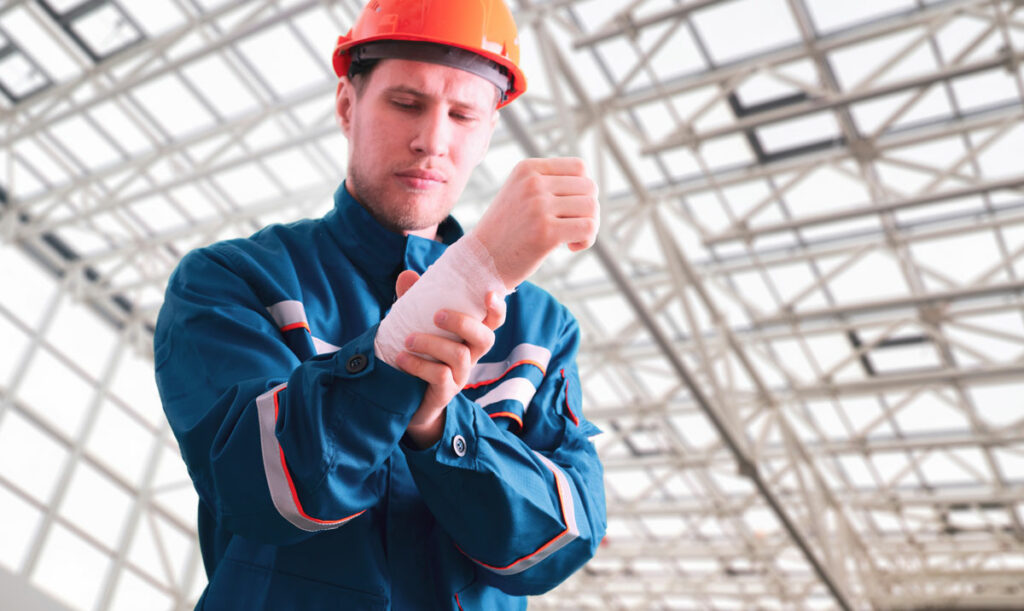 The cost of injuries in the workplace can be enormous to a fleet operation's bottom line. For example, just one employee with time lost due to a carpal tunnel injury can cost a company over $65,000 in direct and indirect costs.
Routine tasks performed over time can create pain and injury. Overexertion and repetitive motion are causes of musculoskeletal disorders (MSDs). The Bureau of Labor and Statistics reports that over 50 percent of non-fatal occupational injuries resulting in missed work are caused by MSDs. Operators missed a median of 12 days away from work in 2018 due to MSDs.
The TIRES program created a safety program development tool and provides a set of basic steps to address strain and sprain injuries at your shop. Two of their recommendations are to focus on hazard prevention and control and to use mechanical aids to lighten the load and make the job safer for employees.
How 3arm Lift Assist Arms Benefit Fleet Owners
Lift assist arms by 3arm render heavy fleet maintenance tools weightless and minimize the transfer of force and vibration to the operator, making them ideal solutions to keep operators safe and healthy while improving the consistency and quality of work.
3arm's Series 7 heavy-duty tool balancer arm is ideal for maintaining heavy duty fleet vehicles in trucking, construction, mining, earth moving, farming and more. Its corrosion-proof design makes it suitable for holding heavy impact tools or torque wrenches of large dimensions in almost any environment. With a radial arm that rotates 360⁰ attached to a pendulum arm that rotates 180⁰ on both sides, the Series 7 provides operators with maximum flexibility of movement.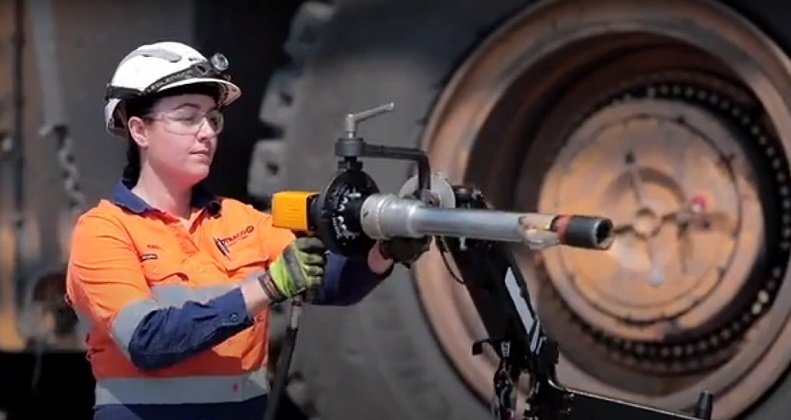 The Series 7 renders a 20-30 pound torque wrench weightless, eliminating the stress on operators' shoulders and backs. It can absorb up to 885 ft lbs of torque, helping to ensure quality of work and operator safety. This feature allows companies to expand their labor pool since the ability to lift heavy weights is no longer an issue. And in the current climate, using technology to improve working conditions improves employee morale, workforce retention and the company's reputation. 
The Series 7 arm also has safety features that keep operators' hands away from dangerous pinch zones. Fail-safe features like tool-triggered brakes help increase accuracy, productivity and safety. In addition, the arm can be fitted with a reaction bar that finds the next nut or a place to wedge inside the rim so an operator can put all the torque on the fastener without the tool slipping or turning.
Develop a Fleet Maintenance Safety Plan with 3arm
For fleet owners, the return on investment is significant when measuring all the benefits a 3arm tool-holding arm provides:
Reduces operator injuries and accidents 
Allows operators to do the job correctly and consistently 
Improves employee retention by keeping your workforce safe 
Mitigates damage to valuable tools 
Enables a wide pool of applicants and opens the industry to more women
Invest in your employees and take steps to attract the next generation with an ergonomic safety plan and an investment in lift assist solutions by 3arm America. Contact our team and let us help you design a solution for your fleet maintenance facilities.