You've got a budgeted amount to spend by the end of the year and it's use it or lose it. 
The big question: Where are you going to invest that money? 
One of the best uses for end-of-year expenditure is for technology that provides positive benefits for both your employees and organization. As this year draws to a close, finding smart ways to spend the remaining funds in your budget is key, especially if they don't roll over to the next year.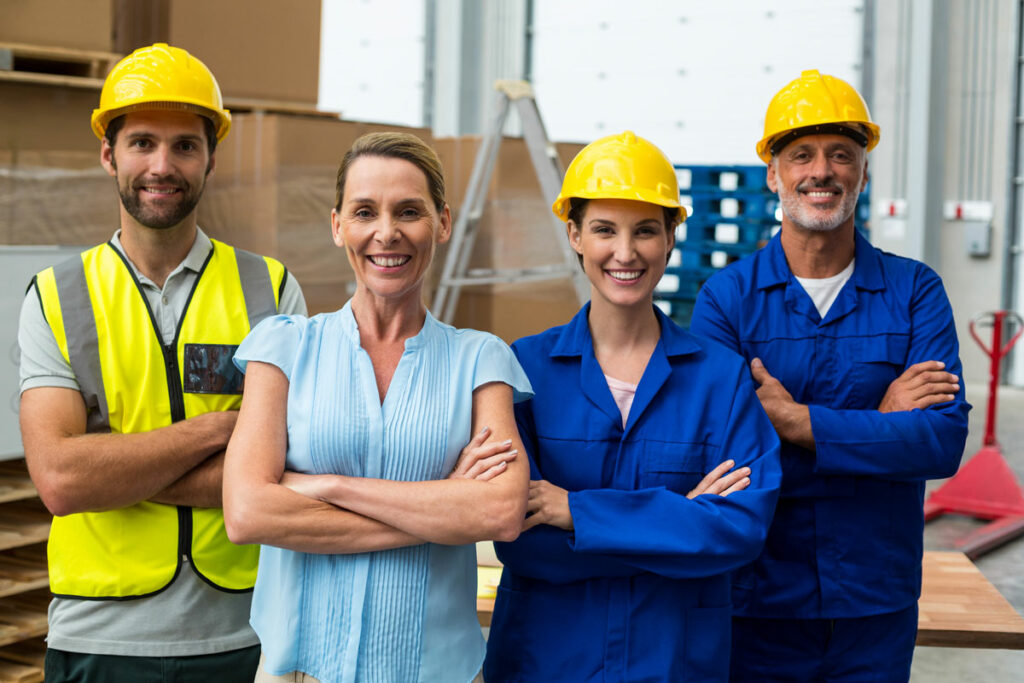 It's important to think strategically about investments and the common issues that may help you make the right choice, such as: 
What is your organization's strategy for the upcoming year and will any additional tools or technology help to achieve those goals?

Are you dealing with a shortage of qualified labor and will technology help alleviate this problem?

Is employee safety a priority – especially for employee retention and attracting skilled workers?

 
Investing in technology, like ergonomic lift assist solutions by 3arm that increase productivity, provide a safer workplace and increase employee retention, is a smart use of your end-of-year capital expenditures.
The Benefits of a CAPEX Investment in 3arm Ergonomic Technology
Investing in an 3arm ergonomic solution provides numerous significant benefits, including enhancing employee safety, productivity and asset protection. Companies that build a safety culture improve productivity by reducing the number of injuries and accidents due to operator fatigue and muscle strain. 
These incidents can slow down your production flow and, depending on the severity, can result in direct and indirect productivity impacts, including:  
Lost time due to operator injury or accident

 

Possible damage to tools and equipment

Worker compensation claim costs

Administrative time spent on dealing with issue

 

Training costs for replacement operators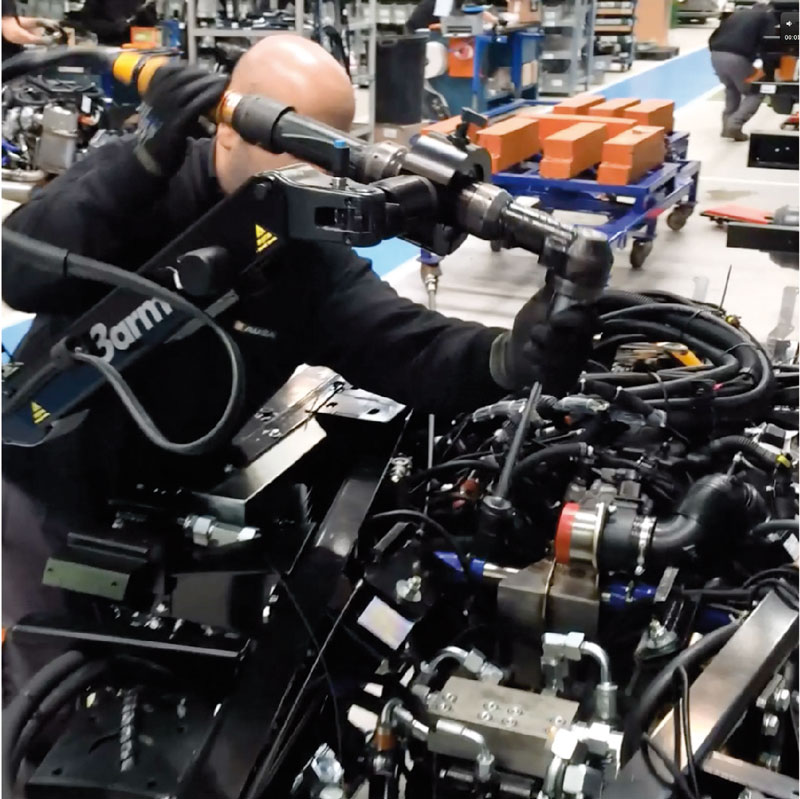 The cost of injuries and accidents in the workplace can be staggering and can cost businesses and their employees significant capital, even if the injury doesn't seem serious, such as a strain, sprain or general soreness. Example: one carpal tunnel injury alone can run over $65,000 in direct and indirect costs and take over $2 million in sales to cover those costs. This can have a major impact on your organization's bottom line and leave employees with a negative perception of your health and safety practices.
Employee Safety and Retention
Statista reports that over a quarter of respondents (26%) to a recent McKinsey and Company survey stated a lack of support for employee health and well-being was enough to leave a job. Recruiting, hiring and training a replacement can take an average of 70 days and is estimated to cost between 6-9 months of their salary, so investing in employee retention is a smart use of your end-of-year funds.
How Do 3arm Solutions Improve Safety? 
3arm lift assist and pick-and-place solutions remove the weight the tool or part off the operator, thereby limiting the force of exertion and torque reaction on operators. The CDC recommends creating an ergonomically sound work environment to prevent injuries and musculoskeletal disorders (MSDs) caused by sudden or sustained exposure to force, vibration, repetitive motion and awkward posture. 3arm's ergonomic devices are ideal for addressing these concerns and companies that invest in this technology can see higher employee retention rates.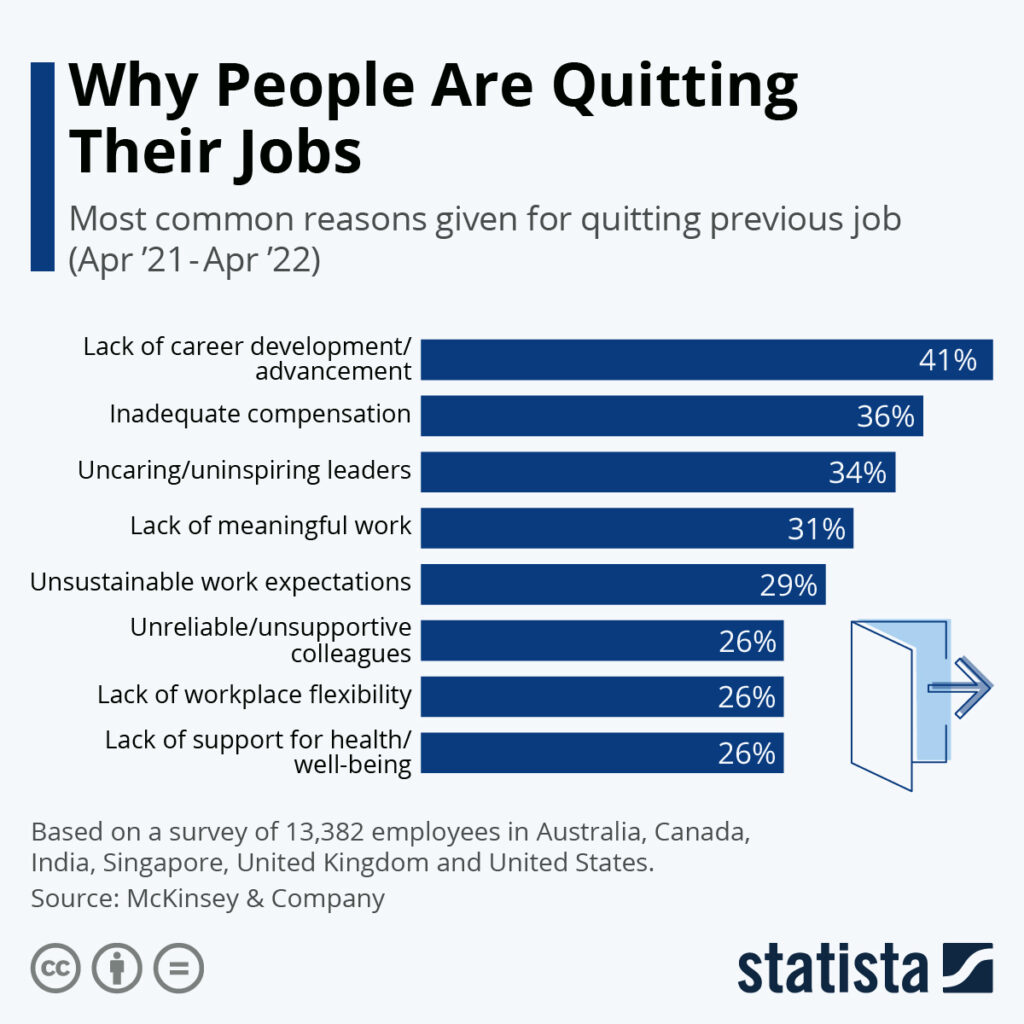 For operators that need to lift and move heavy parts or place heavy or sharp tools in CNC machines, the 3arm manipulator is a powerful ergonomic tool that renders the parts or tools weightless and relieves torque of movement off the operator. 
How Do 3arm Solutions Improve Productivity? 
3arm tool-balancing arms can improve assembly line efficiency and productivity by reducing an operator's muscle fatigue and eliminate the strain of bending in awkward positions to do certain tasks. 3arm has a wide variety of lift assist arms that can be designed to improve ergonomics, reach and mobility, helping protect your employees from musculoskeletal disorders and accidents. 
For CNC machining centers and other high-tech industries, using innovative technology like a 3arm Pick-and-Place Manipulator helps companies increase production and quality while dealing with an increasing shortage of skilled labor.  
How Do 3arm Solutions Improve Asset Protection? 
3arm solutions take the weight off operators, allowing them to work with better precision. The ability for the operator to lock the tool in place alleviates muscle strain and improves precision, protecting employee health and your assets. 
And while employee safety and retention are paramount, 3arm solutions also protect your other  expensive assets: equipment and parts. In some industries, damage to those can add up to a huge expense and lost productivity. 
Using the Section 179 Tax Benefit to your Advantage
If the investment in new technology seems costly, don't forget that the Section 179 tax benefit allows companies to deduct the full price of qualified equipment purchases, up to $1,080,000 in this calendar year. Using Section 179 of US internal revenue code allows businesses to take an immediate expense deduction instead of capitalizing and depreciating the equipment purchase over a period of time. 
Businesses can also take advantage of 100% bonus depreciation on both new and used equipment for the entirety of 2022. Section179.org has a fully updated 2022 Section 179 Calculator to demonstrate, using your numbers, how the Section 179 tax deduction can benefit your company this year.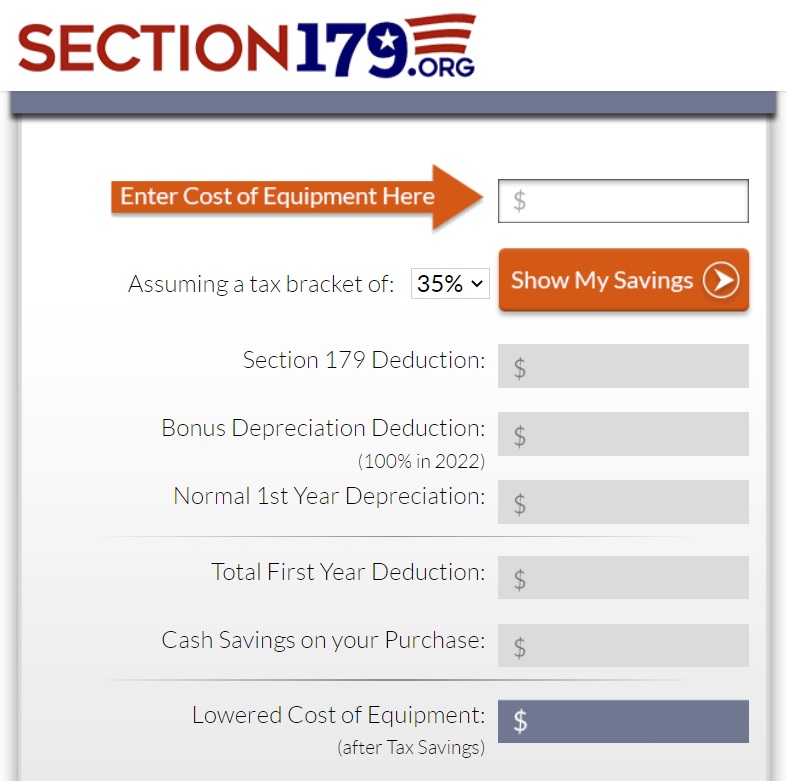 Note: To use Section 179 for 2022, the equipment must be acquired and put into service by midnight 12/31/2022. Check with your CPA to see how this will benefit your business.
Investing in your employees always pays off but for companies that have highly skilled operators, using your end-of-year funds to keep them safe and healthy, while increasing quality and productivity at the same time, is a win-win.