Is your manufacturing company ready to weather any economic uncertainty?  
Despite dire predictions of a coming recession, U.S. manufacturing employment not only remains strong, the Bureau of Labor and Statistics reports it has grown by 789,000 jobs since January 2021. However, like a bad penny, recessions happen on a regular basis and every company must have a plan to fortify themselves against a potential storm and pull through with strength and resilience. 
According to a Deloitte study, the impact of a recession on industrial manufacturing has been more severe than other industries. However, Deloitte also finds that US manufacturers tend to obtain higher recoveries than the overall economy during post-recession periods. And the manufacturers who bounce back quickest have found ways to enhance production efficiency during the recovery periods. 
Deloitte cites two key approaches that are critical to surviving recession periods and capitalizing on recovery periods: maintaining liquidity and making capital investments in assets and technologies. 
Per their analysis, "manufacturers with easier access to capital and relatively lower debts were not only able to better navigate through a recession, but also posted higher revenue growth during the recovery periods." And while the basic instinct is to reduce capital investments and wait for the recovery, resilient manufacturers invested more in technology to increase efficiency, safety and productivity in the years leading to a recession, resulting in much higher revenue growth during the recovery phases.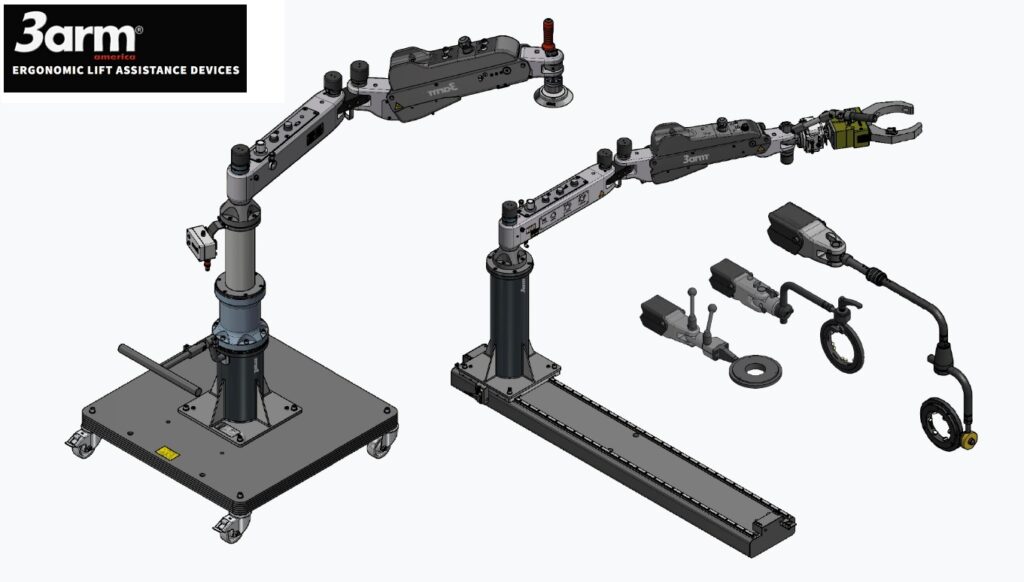 Strategically investing in technology that directly assists and supports employees, like ergonomic lift assist arms by 3arm America, is one way companies can set themselves up for optimal recovery. Such investments improve employee safety, efficiency and productivity. 
Deloitte recommends four approaches for manufacturers to consider as they navigate through downturns: 
Increase insights into cash flow to prevent a liquidity crisis

 

Increase asset efficiency and productivity with targeted capital investments

Improve processes by investing in efficiency and productivity innovations

 

Be an early adopter of digital technology

 
The study also showed that talent and the future of work is undergoing a transformative shift. This disruptive factor is expected to impact manufacturing this decade and beyond. The International Labour Organization reinforces this projection in a report on safety and health's impact on the future of work, including risks from changes in demographics and work organization. 
How Manufacturers can Navigate Economic Downturns and Prepare for the Future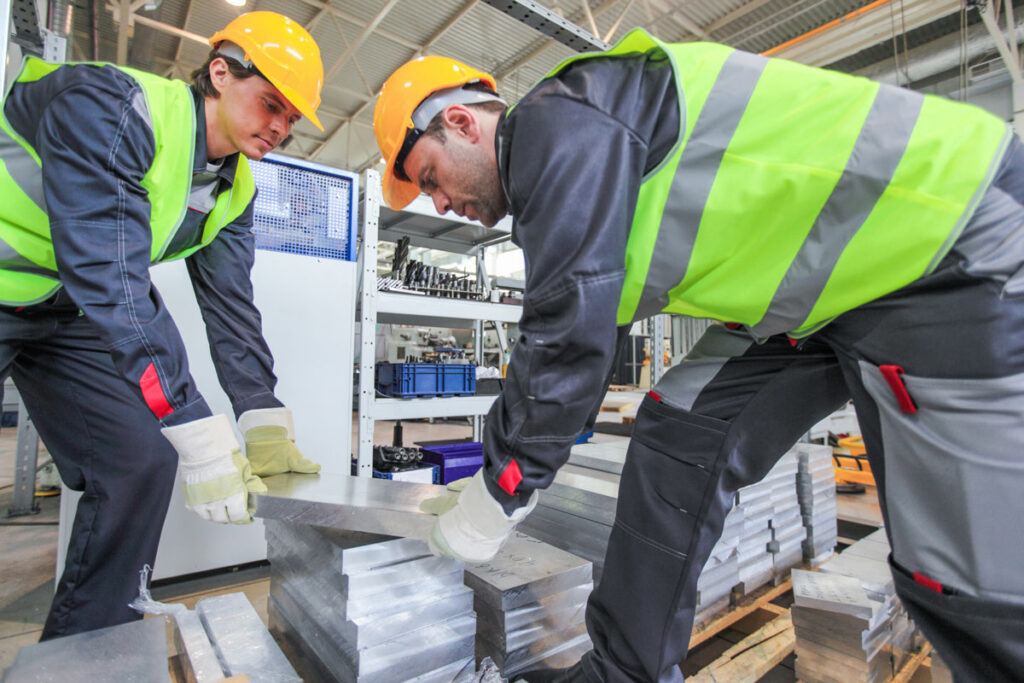 Manufacturers should target investments that increase efficiency and productivity and address health and safety risks to ensure they can attract and retain employees.  
For instance, manufacturers can use CAPEX funds to invest in technology like ergonomic lift assist solutions by 3arm America that reduce employee injuries, decrease worker compensation claims and increase productivity. 
How can investing in 3arm ergonomic solutions make your company more resilient in the face of economic uncertainty?
1. Improve conditions for your workforce. With 3arm solutions you can offer more attractive job roles to prospective employees. Having an ergonomic plan not only improves your company's reputation but helps to avoid costly injuries resulting in lost time and claims. Knowing you have a committed, reliable and healthy workforce mitigates employee turnover during difficult times and allows you to ramp up quickly when the recession is over. 
>> Create an Ergonomic Plan, Retain and Attract Employees
2. Protect your production assets. Using 3arm's tool-holder or pick-and-place ergonomic solutions protects your company's valuable assets: employees and expensive parts and tools. Ensuring the protection of these three critical assets enables liquidity to weather uncertainty in the economy. 
>> Three Critical Production Assets to Protect with 3arm Ergonomic Solutions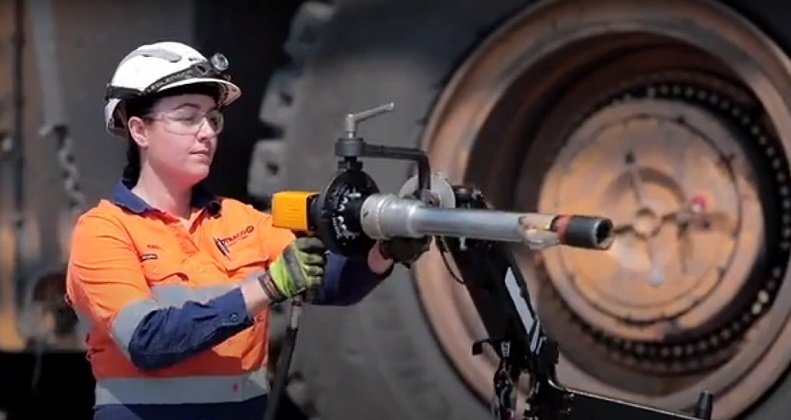 3. Be more productive and efficient. Often your manufacturing crew members need to rely on each other for heavy-duty tasks. If one member is injured or out on vacation, productivity can take a significant hit. Ergonomic reach and mobility solutions by 3arm improve the efficiency of assembly lines and mitigate the risks of an aging, but knowledgeable, workforce. They also allow a diverse range of temporary workers to slip more easily into their job on the assembly line, as they don't have to handle the weight of the tool. This reduces employee absences and increases cash flow. 
Manufacturers also enhance productivity and safety at CNC machining centers with 3arm's ergonomic pick-and-place tool – the Manipulator. This arm takes the weight of the part and toolholder off the operator, creating a safer and more efficient process to do tool and part changes. Reducing accidents and long-term injuries increases cash flow and liquidity, making companies more resilient in tough economic times. 
>> Enhanced Ergonomics and Productivity for CNC Machining Centers with 3arm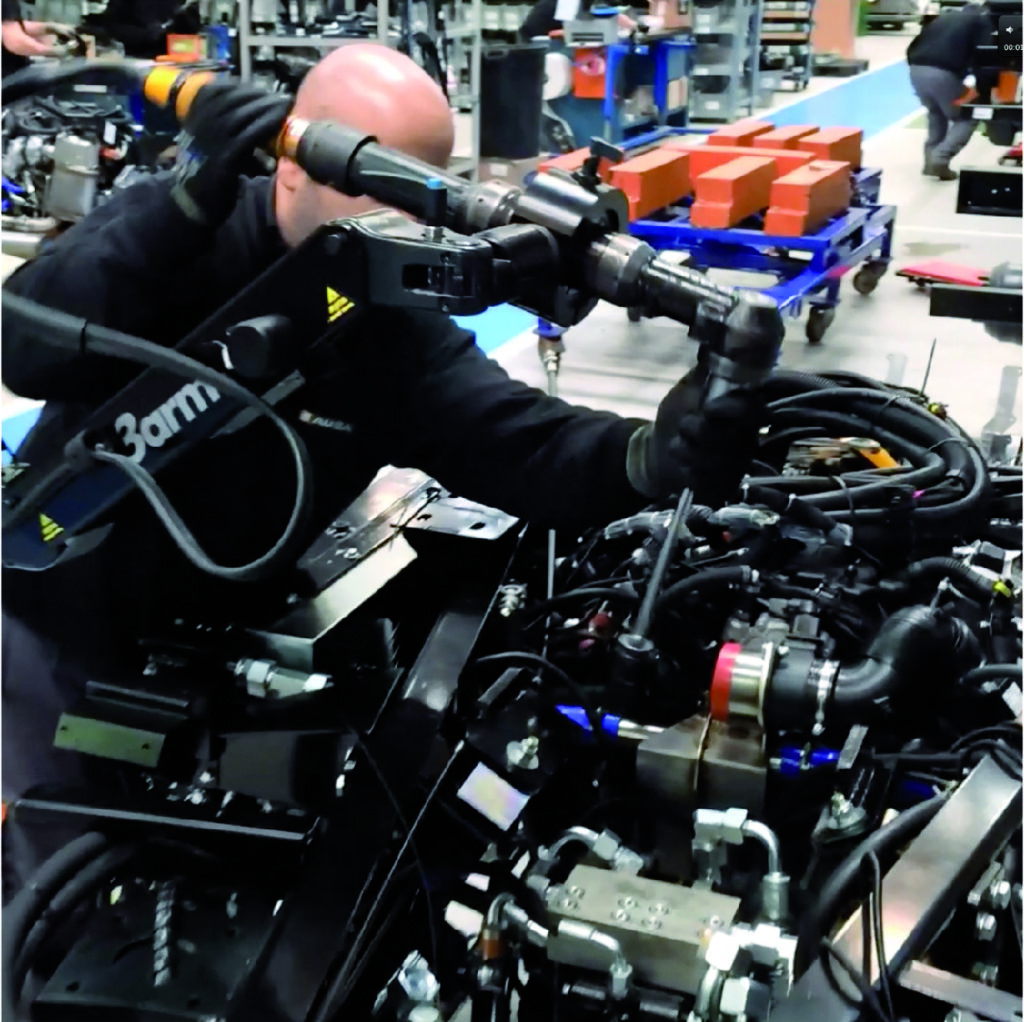 4. Gain a reputation for precision and quality. Companies with that reputation have better resiliency during uncertain economic times. To gain that reputation, they've already invested in technology to improve processes to achieve consistent quality results and improve productivity. And with that comes increased cash flow and profitability. 
>> How 3arm Industrial Lift Assist Arms Improve Quality and Reliability of Precision Work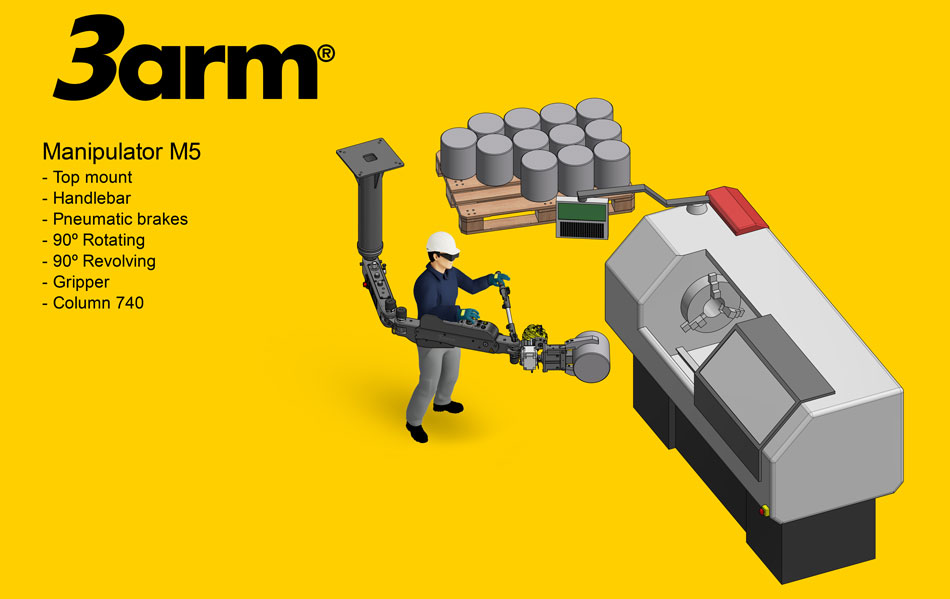 Capital investments in assets and technologies can optimize recovery from a recession. Acquiring new equipment and infrastructure aimed at producing goods more efficiently allows manufacturers to increase production efficiency and increase resiliency.  
Investing in ergonomic lift assist and torque absorbing solutions from 3arm America accomplishes that goal while also improving employee safety and your company's reputation as an attractive workplace for prospective employees and producer of quality products. 
Contact us to learn how to make your company more resilient with 3arm ergonomic solutions.